Palm Harbor Pest Control Services
Ensuring Pest-Free Homes in Clearwater & Beyond
The mere thought of pests can cause people to recoil in horror. After all, pests can be more than just annoying; they can also be a serious health hazard for both humans and animals. From common household nuisances such as cockroaches and bed bugs to larger creatures like rats and mice, pests can invade homes and businesses in an instant.
Pests are also known to bring other problems into a home such as unwanted odors and potential damage to personal property or furniture. They can even carry parasites or viruses that can contaminate food sources or spread throughout the premises. In addition, certain types of nuisance pests such as ants and bees can produce stings that may cause allergic reactions or other issues for residents of the home or business.
For these reasons, it is important to have a reliable pest control service on hand at all times in order to protect the safety and security of your family or workplace from any potential threats posed by unwanted guests. At Bug Master Pest Control we have been providing top-notch pest control services for over 40 years now!
Dial (727) 758-3245 or use our convenient online form to get started with a free estimate! A Palm Harbor pest control specialist will be standing by and eager to help you.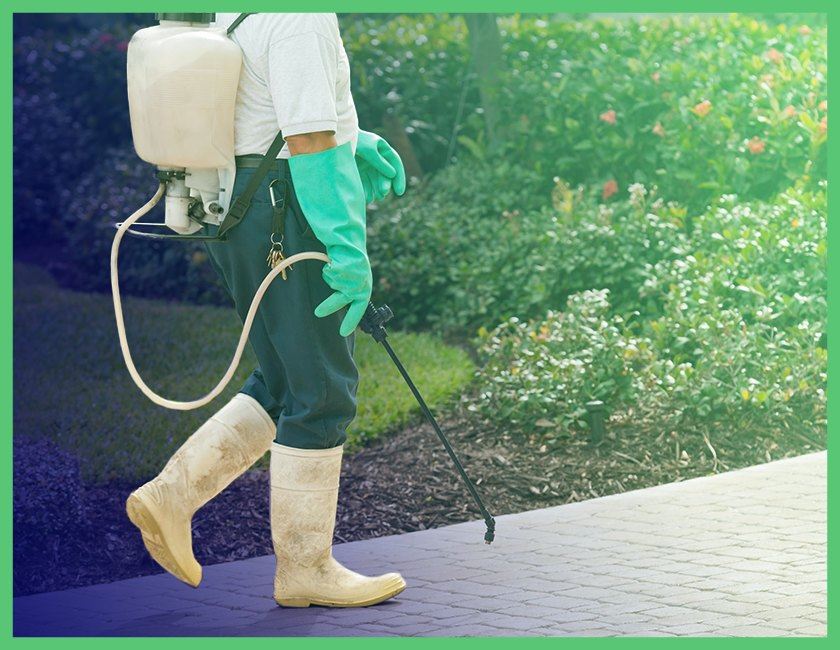 Why Choose Bug Master Pest Control
Family-Owned & Operated

Licensed & Certified

45+ Years in Business

Safe & Effective Treatments
The Tampa Bay area is notorious for its warm climate and humid weather, making it a perfect breeding ground for all kinds of pests. From annoying mosquitos to destructive termites, the region has seen an increase in pest infestations in recent years. The combination of moisture and heat make it easy for insects to thrive and reproduce quickly, causing significant damage to homes, businesses, and other structures if left unchecked. Fortunately, with the help of professional pest control services like Bug Master Pest Control, these issues can be addressed quickly and effectively so that homeowners can rest easy knowing their property is safe from harm.
Our certified technicians have decades of experience in dealing with all kinds of pests from small insects up to more problematic rodents. We take pride in responding quickly to calls and going the extra mile when it comes to providing exceptional customer service – no matter how big or small the job may be!
Our team of technicians can address the following pest issues:
Ants: Ant infestations are a common problem in many homes, as these tiny creatures can quickly spread out of control. Our technicians have the experience and know-how to effectively eradicate ant colonies by treating them with safe, targeted products that will eliminate the queen and prevent further reproduction.
Bed bugs: Bed bugs are perhaps one of the most unpleasant pests to deal with, as they can be difficult to detect and eradicate. We use specialized treatments to ensure that bed bugs are eliminated for good, so you can rest easy knowing that your home or business is free from this infestation.
Bees: Bees are beneficial insects that produce honey, but they can become quite a nuisance when they make their way into walls or other enclosed spaces within your home. Our technicians can safely remove the hive and provide preventative solutions to keep bees away in the future.
Beetles: Beetles come in many shapes and sizes; some may even enter your home through open windows or doors during warmer months seeking food or shelter. We will identify the type of beetle present in order to select an effective treatment plan for eliminating them from your premises once and for all.
Pantry pests/grain pests: Pantry pests such as grain weevils, flour beetles, and rice moths are attracted to stored food items such as cereals, grains, flours, nuts, and seeds – making them especially difficult to get rid of without professional help. Our technicians use specialized treatments tailored specifically for these types of pests so you can protect any food items you may have stored away in your pantry.
Fleas: Fleas are small wingless insects that feed on blood from mammals like cats and dogs; they reproduce quickly which makes it especially important to tackle an infestation right away. We employ advanced flea removal techniques that not only kill adult fleas but also their larvae stages so the problem is completely taken care of.
German roaches: German roaches are one of the most difficult pest problems to get rid of due to their hardy reproductive system; our technicians have access to powerful professional-grade products capable of eliminating these pesky critters from any space – residential or commercial!
Cockroaches: Cockroaches are another unwelcome guest found in many homes across the Tampa Bay area; our team has years of experience taking on even the toughest cockroach infestations using advanced techniques and products designed specifically for this type of pest issue.
Mosquitos: Mosquitos aren't just annoying – they can also carry diseases like West Nile Virus which is why it's important to take measures for prevention before mosquito season hits each year! We offer comprehensive mosquito control services including backyard misting systems that effectively reduce mosquito populations without harming beneficial insects like butterflies or honeybees.
Silverfish: Silverfish often sneak into homes unnoticed through cracks or crevices in walls but once inside they reproduce quickly! Our technicians understand how silverfish survive and breed so we can take the steps necessary to permanently keep them out through various pest control methods tailored just for silverfish issues.
Spiders: Spiders often strike fear into homeowners due to their intimidating presence; however our experienced professionals know exactly how to handle spider problems using safe treatment methods designed specifically for spider elimination – all while keeping people safe from potential bites at all times!
Ticks: Ticks carry diseases such as Lyme Disease which is why it's important to call us if you've noticed an infestation on your property! We have specialized tick control treatments that target both species of ticks commonly seen throughout Florida – blacklegged ticks (also known as deer ticks) and brown dog ticks – ensuring comprehensive protection against any potential risks posed by these parasites.
Termites: Termites may seem small but these wood-eating insects cause billions of dollars worth of damage each year! Our team uses state-of-the-art technology combined with traditional methods like baiting systems and soil treatments in order to eradicate termite colonies before they start wreaking havoc on your property's infrastructure or personal belongings.

Have a Rodent Problem? Reclaim Your Space With Bug Master
Find the Pest Control Program That's Right For You
Pests can be incredibly persistent, even when you think you've treated them successfully. They can quickly jump from one area to the next, making it difficult for homeowners and business owners to stay one step ahead of infestations. Certain pests like bed bugs and cockroaches are particularly hardy, often requiring multiple treatments before they are eliminated completely. That's why it's important to have a reliable pest control service on hand that can take care of all your needs.
We offer the following types of treatments:
Quarterly services: Our quarterly services involve routine visits every three months to inspect your property for signs of new infestations and retreat any existing ones.
Bi-Monthly services: Bi-monthly services consist of two visits per month to ensure that any pests on the premises are taken care of quickly and efficiently.
A La Carte services: We also offer a la carte services so you can pick and choose which pest control treatments you need without having to commit to a long-term contract or package.
Yearly services: Our yearly services involve a full inspection of your property once per year to check for any signs of pest activity and treat them accordingly.
Regardless of which type of service you choose, our team will always go above and beyond to deliver the highest quality customer experience possible. We understand that pests can be stressful and disruptive to daily life which is why we strive to resolve any issues as quickly and efficiently as possible.
For a free estimate on Palm Harbor pest control services, dial (727) 758-3245 or contact us online! Let Bug Master put an end to your pest stresses.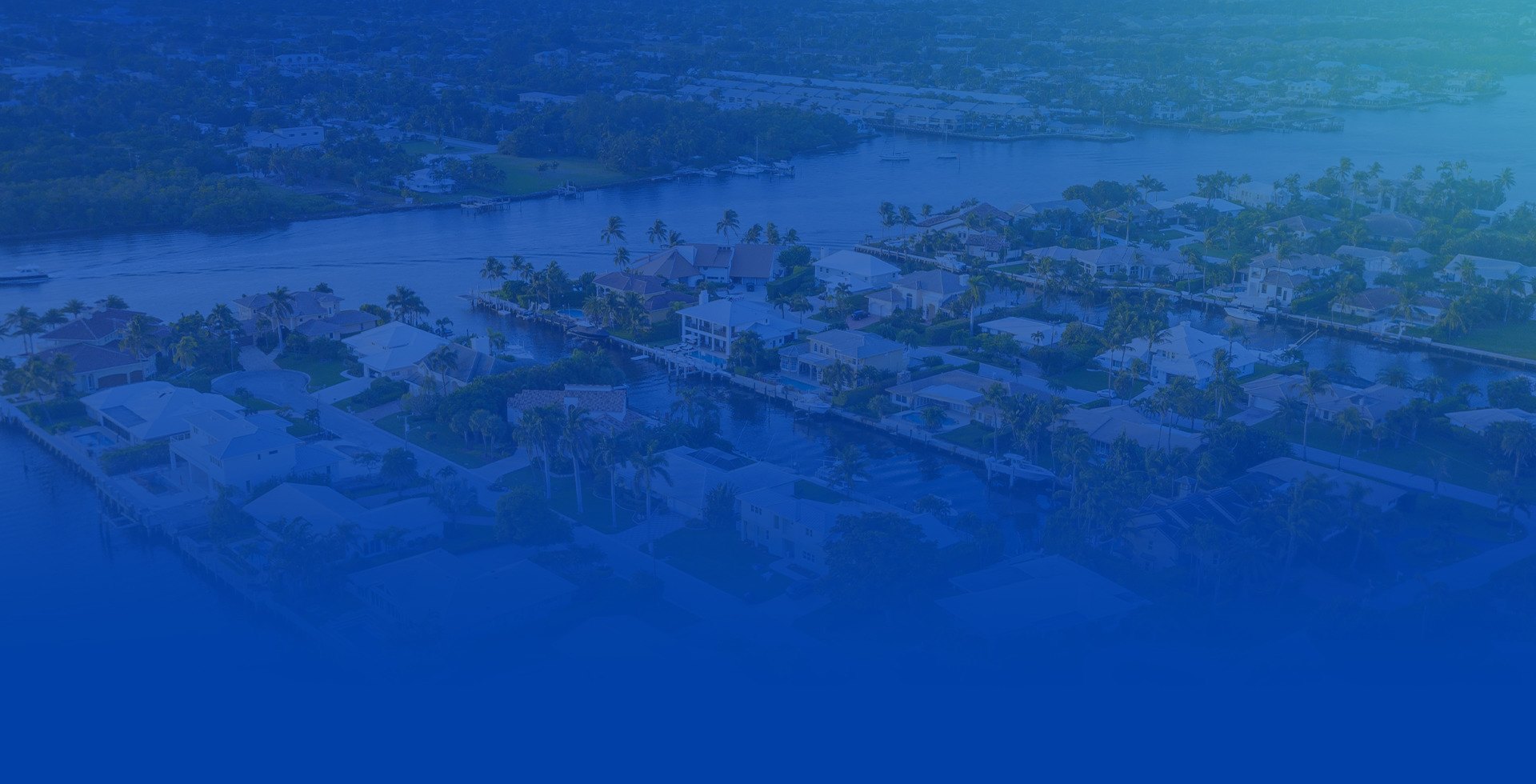 Choose The Family-Owned & Operated Pest Pros

Contact Us Today